Disaster Assistance and Response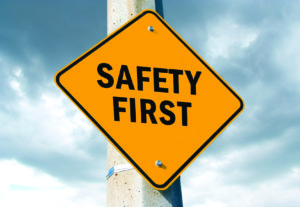 In the event of an approaching disaster, stay tuned to the latest forecasts and resources from NOAA (National Oceanic and Atmospheric Administration) and FEMA (Federal Emergency Management Agency). This information will assist you in planning for your potential disaster recovery.
Information on Disaster Planning
According to information in the 3-Hour Disaster Planning course offered by NARPM® through OMG Distance Learning, the property management office has a very clear responsibility during a disaster: protecting people, property and profits.
Obviously, you will want to minimize, to the greatest degree possible, any lost income in the event of a business disruption. You're also responsible for protecting people, including both your staff and your tenants. And of course, need to protect the property you manage, as well as your own office property.
A disaster plan will establish guidelines for action—before, during and after a disruptive event. Staff needs to be trained in advance regarding a number of critical decisions that will need to be made so that a minor incident doesn't escalate, and operations can continue with as little interruption as possible.
There are a number of goals in a disaster plan. Among them are:
Prevent injury, provide shelter, and evacuate the premises
Continue business operations with as little downtime as possible
Mitigate the threat of emergency situations
Control or terminate the emergency as quickly as possible
Prevent a minor incident from escalating to major disaster
Familiarize employees and staff members with procedures to follow in the event of an emergency
Protect company assets
Establish protocols for preventing unsafe or hazardous conditions
The property management office has a very clear responsibility: protecting people, property and profits.
Read more on the highlights from the NARPM Disaster Planning course…
Register for the Online Course
To learn more on this topic, enroll in the online course Disaster Planning for the Management Office.
You will need to agree to the requirements in order to register.
Additional Information can be found at:
Resources for Tenants
According to Landlordsource.com., it may seem that it is not your responsibility to prepare your tenants for an emergency or disaster. However, when a major event does occur, how your tenants respond can become your problem. They may panic or become angry when something terrible happens. Take this time to educate your tenants by reading the article from Landlordsource.com. 
In areas where there is a declared disaster, there may be assistance available from FEMA (Federal Emergency Management Agency). The services of FEMA are limited, but may assist with uninsured losses and temporary housing. The tenants can determine assistance available by visiting here.