Written By: Robert Ferrier, RMP® MPM®
So, You've Joined NARPM®. Now What?
So, you've joined the most prestigious residential property management association in America, and now, you get to show it off. But, that prestige is not all NARPM® does for its membership. In fact, that is the very least NARPM® provides its Professional Members.
We live in a technologically advanced time and we have communications available to us from around the world in a matter of seconds. It shouldn't surprise any of us the amount of competition that is present. All of your peers are trying to get the same attention you are seeking. I must say that joining NARPM® will certainly separate you from the herd in a very big way, but I want to look at some of the other NARPM® benefits that are available.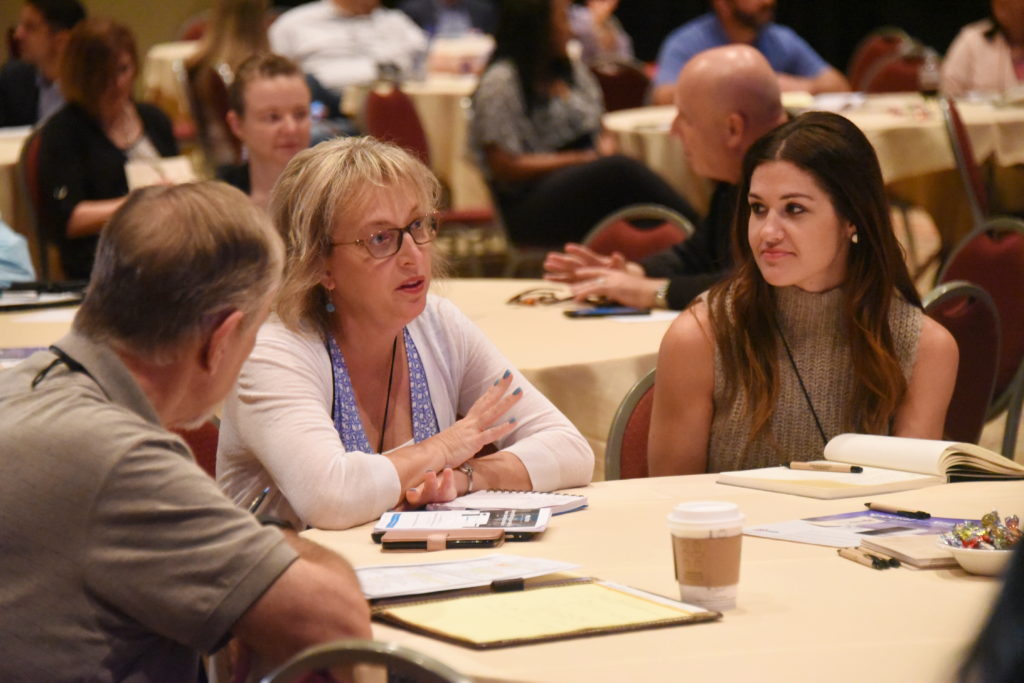 NARPM® has provided a fantastic resource through its website presence. There are many invaluable ways to utilize this tool for the betterment of yourself and your firm. Everything, from a calendar of events to online training, is available by merely browsing through the website.
You also have access to Discussion Groups, at no additional cost, that provide real-time wisdom from your fellow property management professionals throughout the world.
Imagine the daily wealth of knowledge being shared by fellow members that could help you in your business, with answers and topics. You may find anything from recommendations about who to use for business software to answers about how to setup company policies.
This resource is available to you as a Professional Member. If you don't use the tools meant for the job, it's like trying to repair a car with a screwdriver.
Networking with your peers is another immediate benefit to joining NARPM®. Not only are there State Conferences and National Conventions, with loads of informative breakout sessions and opportunities to connect with fellow property managers and vendors, but there are also local Chapters established for the very purpose of sharing and educating our membership. Networking with successful and experienced members will go a long way to giving you the edge over your competition.
If you are reading this, you know that NARPM® produces and publishes this monthly magazine that is available to all of its Members. The Residential Resource is a beautifully and professionally assembled magazine with timely and pertinent information for its members. I encourage you to read it in its entirety every month and also feel free to go to the NARPM® website to read through the past issues that are available.
In case you haven't noticed yet, NARPM® is a huge believer in #NARPMSmart Education. It is through this industry specific education that we keep our membership up-to-date with everything that affects our firms at home.
Since NARPM® is on the cutting edge of making these opportunities available to even the busiest professional, it should not surprise you that our courses are also available online to be completed according to your own schedule. That just might mean eating a bowl of cereal on the couch in your favorite pajamas, while completing the course. So 24 hours a day, 7 days a week, we NARPM® Members have access to industry-specific educational opportunities to become better at what we do.
Clearly, it would be a travesty to not take advantage of such things. After all, you joined NARPM® to separate yourself from your competition. It only makes sense that you would want to learn all you can.
As with any professional, we seek to take advantage of the occasions to become the cream of the crop, and while being a Professional Member of NARPM® certainly places you among the best of the best, earning a nationally recognized designation will provide you with a fantastic platform to show that you have chosen to do the hard work and study required to achieve such stature among your professional peer group. It shows that you have chosen to stay on top of your field, refine your skills, and remain up-to-date with the ever-changing rules and laws that govern our industry.
The following nationally recognized designations are available to be earned. Professional Members can earn the Residential Management Professional (RMP®) and the Master Property Manager (MPM®) designations. The Certified Support Specialist (CSS®), Certified Maintenance Coordinator (CMC), and Certified Residential Management Bookkeeper (CRMB) certifications are specifically designed for your support staff. Then, there is the coup de grâce, the prized Certified Residential Management Company (CRMC®) that can only be earned by those professional property management firms that demonstrate a high standard in both procedures and customer service. A detailed examination of the company and recommendations from clients and peers are required for this designation.
A 2016 NARPM® Conference revealed the following statistics concerning designation achievements earned by our membership. As of 2016, of the 5,300 Members nationally, 457 have earned their RMP® Designation. That immediately places them in the top 9% of their peers nationally. The stats for the MPM® Designation show 178 Members have earned this coveted designation, placing them into the top 3% of the national membership. Then, there are the 52 CRMC® recipients.
These companies are in the top 1% of all the national members. It is no coincidence that these designation holders are also the top producers in our industry. Imagine earning and possessing one of these defining accomplishments. Do you think this would help separate you from the herd of multiple thousands of property managers throughout America?
Let there be no doubt, it most certainly does and, as a Professional Member of NARPM®, you have the same opportunity for yourself and, ultimately, your firm, if you choose to do the hard work. Belonging to a professional association of residential property managers most certainly will separate you from the huge market of competitors.
Along with the tools available through NARPM®, you can certainly qualify yourself as different from the typical Property Manager, but it is not until you commit to the ethics, education, and service principles of earning designations that you will be able to truly know that you have reached placement among the most successful. This is not easy and it does take time and study, but this is precisely why we do it.
Take the challenge, reap the benefits, be the best of the best, and I'll see you being recognized at the next National Convention.
Current editions of the award-winning Residential Resources magazine is sent eleven times a year to members. Join NARPM to receive all of the benefits of membership and receive current editions.
Residential Resources: December 2016 Issue: Volume 27, Number 11
---
Copyright © 2020 National Association of Residential Property Managers®. All Rights Reserved. Do not reprint without permission.