Make a Difference in Property Management
Become a property manager advocate in 2018! Join us in Washington, D.C. on May 14 and 15 for this year's Day on the Hill.
The annual #DOTH event is when different voices from different industries come together as advocates for their individual specialties. Every year #DayOnTheHill has a real impact on the public policy debate. Get in on the action this year!
Legislators need to hear the voices of constituents involved in our industry. It's crucial that we gather together this year to meet with our congressional officers to educate and inform them about the issues that are important to us.
Here's your chance to #GetINvolved in the political process by advocating with policymakers about the issues we face. It's time for us to make an impact by explaining how legislation and regulations affect clients, our tenants, and our business at #NARPMDOTH.
Our tentative plans are as follows:
Welcome packets with your May 15th Hill visits schedule, Policy Issues Talking Points, and 'leave behinds' will be available for pick-up on Monday, May 14th at the Washington Marriott Georgetown.
Monday, May 14th: We have planned a Training Seminar that will be held in the afternoon at the Washington Marriott Georgetown on Monday, May 14th.  We have a representative from HUD (U.S. Department of Housing and Urban Development) to participate in a presentation and then a Q & A. There are also  other speakers to discuss housing issues on Capital Hill. After the presentations, there are plans for a reception to mingle with leaders of NARPM and other NARPM Members. Dinner will be on your own that evening.
Tuesday, May 15th: We are planning to hold a briefing breakfast (location TBD) before all our Hill visits that start at 9:00 am. All NARPM members attending DOTH will be placed into a group and given a schedule for their meetings with Congressional Representatives (in your Welcome Packet). Lunch is on your own usually in the Senate Main Cafeteria. Some meetings can go as late as 3:00 pm. This would conclude NARPM's Day on the Hill.
A definite schedule for events will be updated as soon as the plans are finalized.
Registration Fee: $45
Make sure that you have filled out the registration form completely and email it to info@narpm.org or mail it to:
NARPM
Attn: DOTH
638 Independence Parkway, Suite 100,
Chesapeake, VA 23320
If you have questions, please contact Tyler Craddock, NARPM® Governmental Affairs Director at: tcraddock@narpm.org
Hotel Reservation Room Block: SOLD OUT
Remember: If you're a Designation Candidate, you can earn 10 points toward your designation for attending each year. Learn More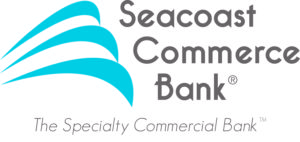 Learn how you can become a sponsor for #NARPMDOTH.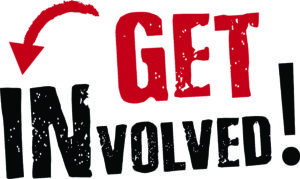 ---
Copyright © 2023 National Association of Residential Property Managers®. All Rights Reserved. Do not reprint without permission.