Southern States Area Conference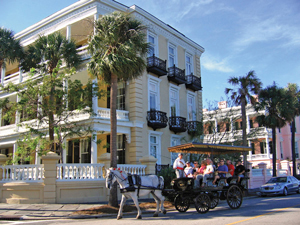 You don't want to miss the 2018 NARPM® Southern States Conference in the beautiful coastal city of Charleston, SC!  Join professionals in residential property management from throughout the Southeast and bring the family to make it a vacation! We will have a great lineup of some of the best speakers in the industry, breakout sessions for everyone, and a packed trade show!
Basic Info
Dates: June 27-29, 2018 (Education classes will be announced.)
Hotel: Francis Marion Hotel
387 King Street, Charleston, SC 29403
(843) 722-0600
Hotel Reservations room block information will be available soon.
Registration
Registration info will be available soon.
Education Registration
Education info will be available soon.
Exhibitor Registration
Exhibitor information can be found here.