Member Discounts
NARPM® has partnered with several companies across the nation to bring you great product discounts and promotions. Just one of the many benefits of being a NARPM® member.
National Affinity Companies

Affiliate Affinity Companies

Visit Members Only site to Enroll
The Home Depot PRO
Maximize your membership and join the exclusive Home Depot Program. NARPM® members can earn cash back up to 2% when they enroll in the FREE Pro Xtra Loyalty program. In addition to earning up to 2% CASH BACK, NARPM® members have access to expanded services, exclusive offers and business tools designed to save you time and money.
Purchase tracking, receipt management and seamless accounting integration
Exclusive Pro-only savings, including bulk and volume pricing
Convenient ordering options including next day delivery
Customized billing and invoicing
Procurement options with real-time pricing & availability
PROGRAM DETAILS:
Enroll to receive a potential 2% annual rebate on all qualifying pre-tax purchases.
There is no cost to enroll
You can register any form of payment accepted at The Home Depot — including checking accounts, credit cards, debit cards and The Home Depot accounts
Rebate payments are issued twice a year, within 60 days of the end of the rebate period
Rebate period is June 30 – December 31
QUESTIONS ABOUT YOUR ACCOUNT or REGISTERING for PRO XTRA?:
Contact: George Brogan
National Account Manager
P (727) 919-9623
F (877) 981-1449
George_Brogan@Homedepot.com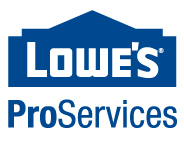 Visit the Website
Lowe's ProServices
NARPM® members can now save at Lowe's Home Improvement. Through our partnership with Lowe's ProServices, all NARPM® members can now participate in a valuable program to SAVE MONEY on materials and services. NARPM® members in good standing are eligible to save 5% off on purchases with their Lowe's Accounts Receivable (LAR) Card and receive a 2% prompt pay discount off your statement.
Don't have a Lowe's LAR Account? Click Here to apply, and then fax the completed application to Lowe's National Accounts at 877-896-3839.
For existing Lowe's LAR Accounts – Click Here and register providing affiliation ID code: P007, NARPM.
Whether you are a new or existing Lowe's LAR Account holder, the Lowe's Business Credit Account Guide can provide answers to your questions. If you have further questions, please contact:
Anthony Ruiz | National Account Manager – Lowe's ProServices
Lowe's Companies, LLC
(Cell) 980-287-6808
Anthony.Ruiz@lowes.com
Nationalprogram@lowes.com

Visit the Website to Enroll
Citrix
Every month, more than 17,000 new customers start using Citrix cloud services to work from anywhere with anyone – using our remote-connectivity and online collaboration solutions to save time, get more done and connect to others around the world. It's easy to keep information flowing with Citrix products. ShareFile for Real Estate and RightSignature allow you to send leases and applications for secure signature, and access, share, edit and sign documents from any mobile device with ShareFile. NARPM® members benefit from our exclusive partnership discount with Citrix. Receive 10% off the lifetime of any Citrix ShareFile account. Contact Judy Covington, Citrix Sr. Manager, at 919-582-5401 or judy.covington@citrix.com to get started. Or, click here to sign up for a free trial now!

BlueInk
eSignature Account powered by BlueInk
With your membership, you are entitled to the eSignature account for NARPM members at no additional cost! This comprehensive electronic signature and digital document platform, powered by BlueInk, has revolutionized the eSignature industry by creating a more secure, convenient, and efficient process for both you and your signers. Be sure to take advantage of this tremendous member benefit by clicking the link to activate your free account! Activate your BlueInk account today by clicking here!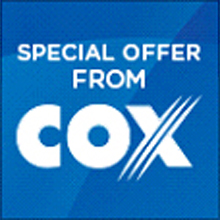 Visit the Cox VIP Referral Website
Cox Communications
About the Offer:  Cox Communications would like to offer your residential clients exclusive discounts on our residential services and you, the NARPM® referring member,  will get monthly reward pay outs. Your residential clients will receive up to $100 bill credit discounts on the products below. Offers are available to both new and **existing customers (**Existing customers – Upgrades only).  Visit our website to stay up to date on current promotions, discounts and rates.
Cox Home Life – a state of the art home security system, including remote access to your home.
Advance TV – over 200 channels and various programming packages that allow you to customize your entertainment needs.
Cox High Speed Internet – choose between our Essential and Ultimate packages.
Cox Digital Telephone – our home phone offering with two distinct packages (where available).
Cox Bundle Packages – multiple options that allow you to customize your entertainment/communication experience. NARPM® Members who refer their residential clients will receive the following for the sale of the products referred. Payouts are as followed:

Digital TV – $12.50
HomeLife – $12.50
Digital Phone – $6.25
Cox High Speed Internet – $12.50
How Do You Participate:  Sign up for the NARPM® referral program by going to  www.CoxVIPReferrals.com. You can download the NARPM® Members Only Submission form and Instructions to guide you through the website sign up.
Participation is easy! Simply ask your residential clients if they would like to learn more about Cox services.
With their approval, create a referral on their behalf.
Inform the residential client that they will be contacted by a Cox Referral Program specialist or they may call the Referral Program Headquarters team at 888-271-7373.
Once the referral results in an installed sale, you will receive a pay out through your Cox Rewards Card. New participants will receive a Cox Rewards card when their first referral converts as a sale. Once you have a card, deposits will occur monthly based on referrals that result in a sale.
What's in it for you? You'll earn cumulative rewards monthly for every qualifying product and service referral you generate that results in a sale. In addition, you can earn multiple product awards as a result of a single referral.