Member Discounts
NARPM® has partnered with several companies across the nation to bring you great product discounts and promotions. Just one of the many benefits of being a NARPM® member.

Visit Members Only site to Enroll
The Home Depot PRO
Maximize your membership and join the exclusive Home Depot Program. NARPM® members can earn cash back up to 2% when they enroll in the FREE Pro Xtra Loyalty program. In addition to earning up to 2% CASH BACK, NARPM® members have access to expanded services, exclusive offers and business tools designed to save you time and money.
Purchase tracking, receipt management and seamless accounting integration
Exclusive Pro-only savings, including bulk and volume pricing
Convenient ordering options including next day delivery
Customized billing and invoicing
Procurement options with real-time pricing & availability
PROGRAM DETAILS:
Enroll to receive a potential 2% annual rebate on all qualifying pre-tax purchases.
There is no cost to enroll
You can register any form of payment accepted at The Home Depot — including checking accounts, credit cards, debit cards and The Home Depot accounts
Rebate payments are issued twice a year, within 60 days of the end of the rebate period
Rebate period is June 30 – December 31
QUESTIONS ABOUT YOUR ACCOUNT or REGISTERING for PRO XTRA?:
Contact: George Brogan
National Account Manager
P (727) 919-9623
F (877) 981-1449
George_Brogan@Homedepot.com
Visit Members Only site to Enroll
How The Home Depot can help NARPM Members during the COVID-19 pandemic
Download the flyer to see order placement and pick up information.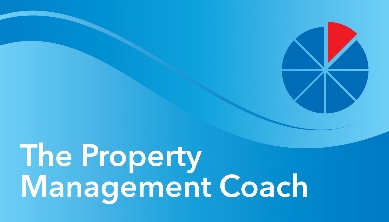 Visit the Website
The Property Management Coach
The Property Management Coach was founded in 2016 by Kathleen Richards, MPM®, RMP® a NARPM® member since 2005. Kathleen is a Certified Professional Coach® and has helped over 150 property management professionals just like you in the last 3 years to reach their goals whether it is streamlining their company, hiring the right team, scaling for growth or planning for an eventual exit of the business. All programs are customized to the client's needs. NARPM members receive discounts up to 30% off programs. Call 800-475-3084, or visit www.ThePropertyManagementCoach.com to find out about coaching programs and pricing. If you're unsure of whether or not you need a property management consultant or coach, give me a call and I will gladly analyze your situation for Free without any commitment.
 How The Property Management Coach can help NARPM Members during the COVID-19 Pandemic
As a certified professional business coach I am here to support all NARPM members through this stressful time. I can help with business issues involved with working remotely to supporting the emotional stresses thrust upon many business owners. Feel free to reach out for support.
Click here to listen to a recorded business coaching session with The Property Management Coach Kathleen Richards.