Virginia State Chapter Conference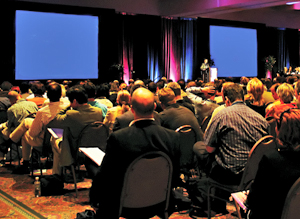 Don't miss out on this action-packed educational conference in Fairfax, VA. There will be classes both days with CE credits available. We will be hearing from our National Representatives along with our very special guest: Darren Hunter from Australia. You won't want to miss the battle of the lawyers and Q&A. There will be more than 25 vendors to meet and a special Vendor Speed Dating event to take your networking to the next level. Come join us for this 4th Annual Virginia State NARPM® Conference.
Basic Info
Registration
Register Online
Early Bird NARPM® Member Registration is $179.00 (+$9.94 fee)
Early Bird Non-Member Registration is $199.00 (+$10.94 fee)
Sales end February 16, 2017.
Vendor Registration
For questions regarding vendor tickets, contact Sue Richey at sue@richeypm.com.