Washington State Conference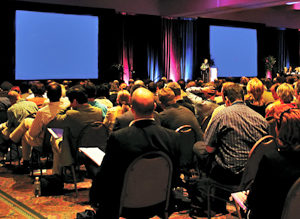 The chapters from the Northwest states are coming together once again to put on a conference for the newly formed Washington State Chapter!  This includes our colleagues from Oregon, Idaho, Montana, Colorado, and Wyoming – all are invited and welcome!!!
 Join us in Spokane for workshops, designation classes and points, a vendor expo, continuing education and of course…NETWORKING with the fabulous professionals that make up our unique region!
Basic Info
Dates: April 18, 2019
(Education classes April 16 & 17)
Hotel: The Davenport Grand Hotel
333 W Spokane Falls Blvd, Spokane, WA 99201
Hotel Reservations:
You are responsible for booking your own room, using your credit card. The cut-off date for the group rate is March 15, 2019.
Rate is $129 per night.
Online Reservations Link
Make reservations by phone
Toll-Free reservation assistance: 800-228-9290. Please provide your group code (Washington State Chapter of NARPM)
Registration
Login to Members Only.
Once logged in, click on the Events Calendar to register.
Choose Washington State Conference 19 (NAWAS19).
Vendor Registration
Review what is included in each level of sponsorship.
Login to Members Only.
Once logged in, click on the Events Calendar to register.
Choose from:
Platinum Level Washington (NAWSPLAT)
Gold Level Washington State (NAWSGLD)
Silver Level Washington State (NAWSSILV)
Bronze Level Washington State (NAWSBRO)
Vendor Table Washington State (NAWSTABL)
General Questions
Please contact Maria Trunkenbolz, RMP® or Sarah Laidler, RMP®
Education Registration