Written By: Scott Abernathy, MPM RMP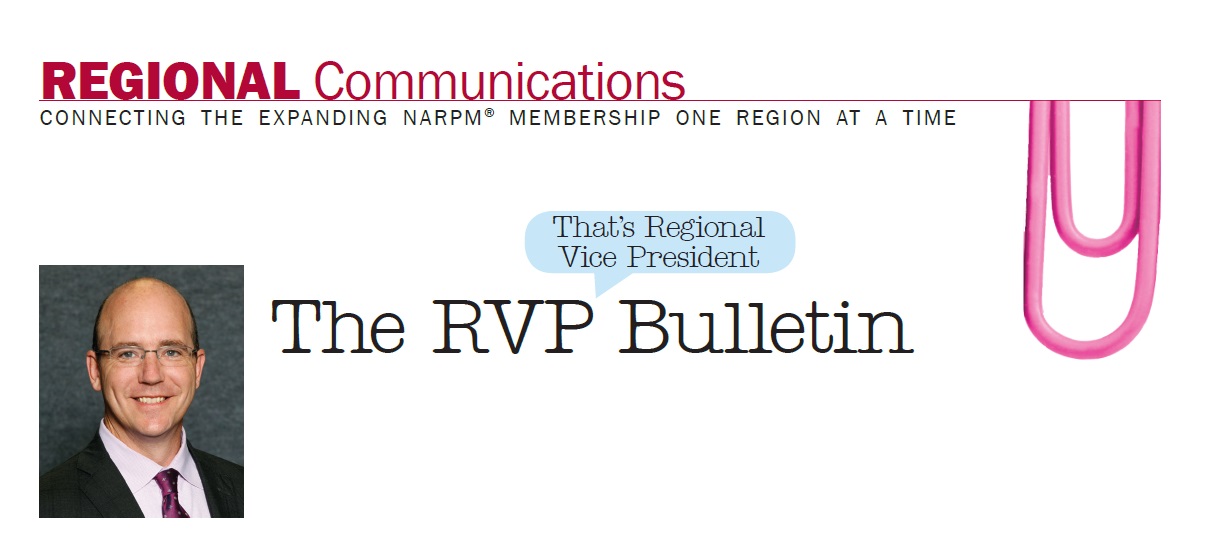 Let me start by telling you that I am a proud Gen-Xer. Being a part of Generation X comes with pros and cons. My generation is much smaller than the Baby Boomers or Millennials and has had to deal with a lot of change, from rotary dial to smart phones, manual transmissions to hybrid cars, and phone books to Google, etc. This can sometimes leave us lost in the details in how fast things are happening. Therefore, when I had a little trouble with technology the other day, I looked at my staff and said, "Hey, y'all are Millennials. Help me figure this out."
To my surprise they cringed at the label "Millennial." I, however, was not surprised to discover that they knew exactly how to solve my problem. When I asked them what was wrong, they said, "We don't like being called Millennials. We're not your typical Millennial."
Given the fact that I am proud to be part of my generation, I felt bad for them that they were not, so I got to thinking about the problem. Bottom line, The Baby Boomers and Generation Xers have given them a bad rap…just like every generation before that. The Greatest Generation assumed the Hippy Boomers were going to be the end of the world. The Boomers felt Generation Xers were never going to get anything done. Gen X saw the Millennials as self-absorbed and lazy and the Millennials will assume that Generation Z will be…well you get the picture. As it turns out, every generation has been incorrect about the generation after them.
By now, you are saying to yourself, "What does this very interesting conversation have to do with property management or the Atlantic Region of NARPM®?" I'm glad you are still with me because this is where the rubber hits the road. Over the last year and a half, I have been traveling all over this region and have made some observations, many of which I have been able to implement into my office to make things better. One of them is the reason I have a staff full of Millennials.
As much as we older generations like to turn our nose up at them, a key thing I have noticed is a motivated Millennial is one of the best people a property management company can have on their team. They bring so much energy and enthusiasm to an office that it is hard to keep up. Activity levels go through the roof, and yes, they like to have a little fun while they are at it. Put all this together and you wind up with a positive, high energy, highly productive office. I have toured offices in Charlotte, North Carolina; Richmond, Virginia; Nashville, Tennessee; and Philadelphia, Pennsylvania. The offices growing quickly and doing a lot of business are predominantly full of young professionals.
Another observation I have made in my travels is there are simply a lot more young faces in our industry. For some reason, property management has become attractive to young professionals, many of which are also investing in real estate at a young age (which I applaud).
This is not to say there is no place for Baby Boomers or Generation Xers in the property management business. Many of us have experience and leadership skills to help develop our younger professionals, making them better business people. And further, there is a place for our next generation and those after it as well.
As you may have noticed, my nomenclature changed throughout this column. I went from "Millennial" to "young professional." This is not only because I have a tough time spelling millennial, but also an agreement I made with my awesome staff. After sleeping on it and realizing that they did not like the label I hung on them, I apologized the next day and agreed to refer to them, and other productive members of their generation, as "young professionals." However, I do plan to reserve this term only for those people of that generation who are productive. As with any generation, there are many out there that are less than productive.
Therefore, the next time you are looking for a team member or looking to join a team, don't be afraid of the young professionals in our industry. You may be surprised at how incredibly rewarding it can be to have youth around you.
As your Atlantic Regional Vice President, I get the privilege to meet a lot of folks in our industry, young and old. It is my honor and privilege to serve all of you in this  capacity. If there is ever anything I can help you with, please reach out to me. That is what I am here for.
Current editions of the award-winning Residential Resources magazine is sent eleven times a year to members. Join NARPM to receive all of the benefits of membership and receive current editions.
---
Copyright © 2023 National Association of Residential Property Managers®. All Rights Reserved. Do not reprint without permission.