Written By: Kristi Malcom, RMP®
The Governmental Affairs Committee: Growing by Leaps and Bounds

The NARPM® Governmental Affairs Committee has grown by leaps and bounds. We meet monthly to discuss national issues that could potentially affect our industry as well as get reports about issues that affect our members at the local levels. In order to insure our Committee is effective, we have formed several Subcommittees that are focused on specific tasks. It already looks like 2018 is going to be a great year for the Governmental Affairs Committee.
In May 2017, I had the honor of attending my third annual NARPM Day on the Hill in Washington, DC. The first year we had seven attendees. In 2016, we had 14 attendees. In 2017, we had our largest turnout with almost 30 attendees! The Governmental Affairs Committee has obviously built some momentum and continues to grow as evidenced by those numbers. We know we are leaders in the residential property management industry; now we are on our way to being the recognized leader with our lawmakers on Capitol Hill!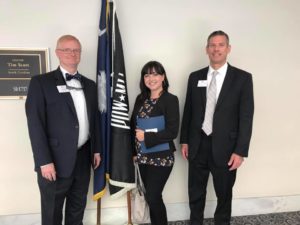 This past year, we formed a National DOTH (Day on the Hill) Subcommittee that has been tasked to grow our attendance at the DOTH to 100 in 2018. One way they intend on reaching the goal is by turning the one-day visits to a two-day event with guest speakers and educational opportunities. Be on the lookout for more information and registration details to be released soon.
We now have a Legislative Scoop Subcommittee. This Committee is responsible for collecting interesting, yet relevant, topics and articles to be published in the Residential Resource each month. They will be on the lookout for creative and knowledgeable writers to contribute and possibly even conduct interviews to be used in articles. If you would like to contribute, please let us know so we can connect you to the Members of this Subcommittee.
So many of the legislative issues that affect our industry are at the state or local level. Issue are not just national. We want to help our Chapters develop and grow effective Legislative Committees. To do this, we have formed a Subcommittee who has been tasked with developing a program to help start and grow those Committees for each Chapter. I know, when I first joined NARPM®, I signed up for the Legislative Committee.
Nobody else signed up or volunteered to chair the Committee, which left me to do it. I accepted, but then the crickets started chirping. "Now what?" I thought to myself. I just had no clue, and honestly, still have a long way to go. If you are like me, you may be willing to get involved, but just do not know how. We are hoping this Committee will be the tool you need to succeed.
Have you ever wondered where NARPM® stood on a particular topic? You can find out by reading the NARPM® Policy Statements. If there is a topic that you would like to see a policy statement on, but there currently is none, you can notify the Governmental Affairs Committee. We will forward to the newly formed Policy Statement Subcommittee. This Committee is responsible for insuring our existing policy statements are current and relevant. They are also responsible for identifying issues that NARPM® may want to publish a policy statement about. I am truly excited about this Committee. I believe by having written policy statements, we are setting ourselves above others as the expert in our industry and doing so as a united front.
Finally we have regional liaisons. Our regional liaisons are responsible for staying up-to-date about issues that affect our members at the local and state levels, as well as communicate to the Members in their region about national issues. The liaisons play a vital role in communicating with our Members and the national Committee. If you have an issue, please reach out to your regional liaison to share.
As you can see, the Governmental Affairs Committee is working hard to serve each and every one of the NARPM® Members (even those that do not like politics). We would love to have you join our Committee or to have you work with the Governmental Affairs Committee by serving at your local Chapter. If you have any questions or if there is anything I can assist you with, please reach out to me at: govtaffairschair@narpm.org.
It has truly been an honor to serve as the Governmental Affairs Chair in 2017, and I look forward to all 2018 has to offer.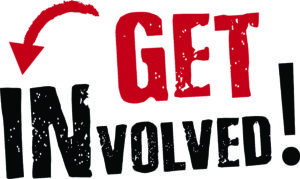 Current editions of the award-winning Residential Resources magazine is sent eleven times a year to members. Join NARPM to receive all of the benefits of membership and receive current editions.
Residential Resources: January 2018 Issue: Volume 29, Number 1
---
Copyright © 2023 National Association of Residential Property Managers®. All Rights Reserved. Do not reprint without permission.